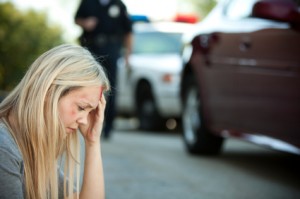 When it comes to experiencing a traumatic brain injury (TBI), this can be a painful time both physically, mentally…and financially. If you or a loved one has been struck with a TBI, you may be wondering how you're going to pay for those pesky medical bills that never seem to stop piling up. Here at TryMunity, we're focused on providing helpful resources for TBI survivors and their friends and family members. Read on for our tips on how to get help with your TBI medical bills:
Worker's compensation. Collecting your rightful worker's comp can often be one of the biggest financial resources out there. If you or your loved one experienced a brain injury while on the job, always check into receiving potential worker's compensation.
Disability insurance. You may be able to file a disability claim, which can be hugely helpful, financially speaking.
Health insurance. It's always worth doing in-depth research and inquiring with your specific health care provider, to see what they may be able to cover. Your insurance provider may not always be explicit with you upfront about this, which is why it's important to do research on your own.
Social Security disability. You'll likely want to consult with a specialized attorney first, but it is possible to file a Social Security disability claim. (And speaking of attorneys, it's also worth inquiring with a legal expert about receiving compensation from parties were responsible for your TBI.)
Join the TryMunity Community – We're Here for You!
Do you have further questions about receiving financial support for your traumatic brain injury? At TryMunity, we provide a vast web of resources and support systems for those afflicted with a traumatic brain injury, or who know of someone who is. Please feel free to contact us with any questions you may have! Join the TryMunity community today, and take advantage of all that we offer. We're always happy to speak with you.