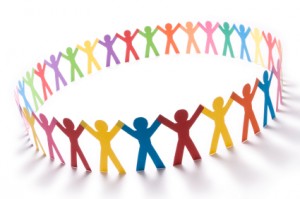 Recovering from a traumatic brain injury can often be a long, slow, and frustrating journey. The people around you are no doubt sympathetic, but very few of them can truly understand exactly what it is that you are going through. At TryMunity, we realized that an online brain injury survivors networking and support group was sorely lacking.In response, our non-profit organization is now dedicated to providing help, understanding, and guidance to those who have suffered from a traumatic brain injury, in hopes of improving their lives.
For the families of the victim, we offer advice, stories of hope, education, medical resources, and more. We also strive to increase awareness in our community about the risks and statistics associated with a head injury.
Why join Trymunity?
Our online community allows you to meet others just like you, who are going through many of the same problems at the exact same time you are. Our members are as varied as any other online group might be, but we all share one thing in common—a brain injury. If you like, you can choose to share your story with others; many will no doubt strongly relate. You can learn from others as they progress in their recovery, sharing stories and updates.
Join one of the many discussions to learn how to come to terms with your traumatic brain injury, and what to strive for in the future. You can even post a blog, or upload photos to share with the world. Trymunity can help you: please join us! Visit community.trymunity.com and start making connections today.