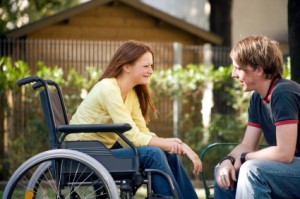 When you or a loved one has suffered a traumatic brain injury, it can be difficult to relate to others. Thankfully, there is a large community that has come together to help support and guide others through life with a TBI. Many people in the TBI community have written about their struggles and achievements in their TBI journey. Here is a fantastic list of TBI blogs that you should know.
After suffering from a brain injury, Kara Swanson dove headfirst into TBI research. She wrote the book, I'll Carry the Fork, detailing her injury, recovery, and long lasting symptoms. After learning extensively about TBI, she decided to start a blog to give readers a much more personal and day-by-day account of her trials and tribulations. Her story is relatable, warm, and maintains a sense of uplifting humor. Definitely a must-read!
This is an inspiring blog that details the journey of Zach Gauvin. When Zach was 17, doctors informed his mother that he had only a 5% chance of surviving. After being in a coma for a month, he started a miraculous road to recovery. Zach wrote his book, Miracle Kid, and started his blog to help give hope to those currently suffering from TBI. If you are looking for a great supportive and inspiring story about recovery, check out Zach's blog.
After a cycling accident in 2010 almost claimed David's life, he has suffered from many of the symptoms of traumatic brain injury. He has published his journey both in a blog, and also in his book, Metamorphosis, that documents his crash, hospital stay, recovery, and current struggles. This is a fantastic blog that really touches on the emotional impact of TBI.
If you are suffering from a TBI and have questions, join the TryMunity community today. We have the resources and support to assist you.