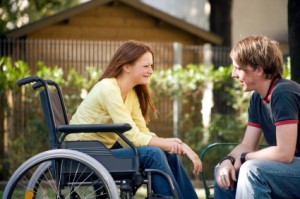 A traumatic brain injury, often referred to as TBI, can occur at any moment. At Trymunity, we believe that creating a sense of community for those who have suffered through a brain injury can have an extremely positive impact. We also believe that creating a network of support and information for the families of brain injury sufferers can be of great service, which is the reason why we are here: To help you and your family through this injury.
The Importance of Education
There is still a lot that is not known about traumatic brain injury, but ongoing research has allowed us to learn a lot about the nature of this type of injury and some of its symptoms:
Lightheadedness
Headaches
Blurred vision
Dizziness
Loss of memory
Impaired cognitive function
Impaired speech and motor function
Memory loss
As we learn more about the nature of traumatic brain injuries, there is more that can be done to help individuals recover from such an injury. Additionally, there are great benefits to seeking out information from others who have gone through or are currently going through this situation. We have also seen how the members of our community are able to inspire others through their stories and experiences, and the hope that those positive stories can engender.
If you or someone you love has suffered from a traumatic brain injury, please contact us at 972-757-9312, or visit the Trymunity online community for support. We look forward to hearing your story, and we hope that you can benefit from joining our community.