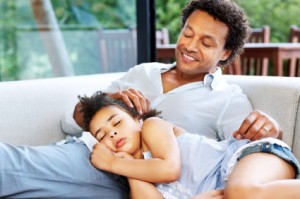 Injuries of any kind can be scary and life-altering. Brain injuries are no different, and sometimes have an even greater negative effect. The brain is a critical and sensitive organ in the body which is primarily responsible for other bodily functions and movements. Active children and teens may be at a greater risk for traumatic brain injury as they participate in recreational and sporting activities. At TryMunity, we hope to pass on safety measures that can be taken to mitigate that risk.
Young Children
Infants and young children are prone to falls and accidents. Often, these youngsters are curious and eager to explore but lack motor function and coordination to get out of harm's way. Some ways to prevent an accident— and a subsequent traumatic brain injury— are to install safety gates at the top and bottom of stairs, secure window guards, and ensure play surfaces at parks or other places of recreation are made of shock-absorbent materials, such as sand or wood chips. Another important consideration is car safety. Properly installing and using car seats and boosters can help to prevent a serious head injury in the event of a car accident.
Older Children
As children grow and participate in more physical activities, precautions should be taken to prevent traumatic brain injury, such as a concussion. Helmets go a long way in this regard. Some of the activities that necessitate wearing a helmet include the following:
Horseback riding
Skateboarding
Bike riding
Batting
Playing contact sports
Preventing head injuries for active children is possible. To learn more about head injuries or to connect with others who have endured similar accidents, join the TryMunity support community.