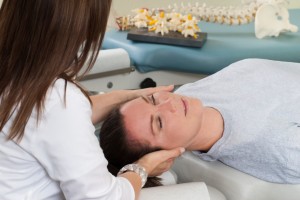 Returning to work after a traumatic brain injury can be daunting and incredibly challenging. TryMunity is here to help! Here are some tips for how to look for work after a TBI.
Help your union promote a "Return-to-Work" policy for injured workers.
Work with your doctors and your employer to prioritize tasks, timelines, hours of work, and even location of work, i.e., telecommute. Allow extra time for completion of tasks, and when necessary negotiate for additional time, and /or support services.
Familiarize yourself with your employer's policies on rehabilitation, re-employment and assistance for job re-entry.
Federal law requires that disabled workers be given reasonable accommodations concerning re-employment.
Educate your employer concerning the types of accommodations you need to help make your return to work efficient, and productive for all parties.
Talk to your friends, family, and co-workers. Discuss the types of  support and assistance that they can offer to assist you in your return to work
If you are a member of a union, help them to help you. You can make a difference not only for yourself and your co-workers, but for future generations.
Work together and adhere to Occupational Health and Safety practices.
Make workplace safety foremost in the minds of your co-workers. Join with them in sticking to the practices.
Join the TryMunity Community – We're Here for You!
Do you have further questions about how to look for work after a TBI? Don't hesitate to contact TryMunity. Here at TryMunity, we provide a vast, comprehensive web of resources for just that! We also have several support systems for those afflicted with a traumatic brain injury, or who know of someone who is. Please feel free to contact us with any questions you may have! Join the TryMunity community today, and take advantage of all that we offer. We're always happy to speak with you, and offer our assistance.