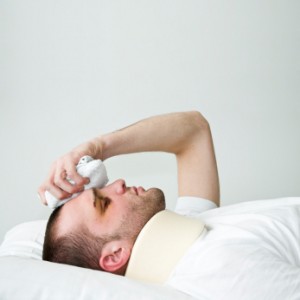 You may not feel like you're a "support group type of person". The thought of going to a support group may feel intimidating, overwhelming, or simply unappealing. But, the truth is: if you're struggling with a brain injury, a specialized support group & helpful community can help to restore normalcy, speed up the recovery process, and make you feel deeply supported by people who care.
Telling your story, and listening to others' stories, will help you feel less alone. Perhaps it's a cliché, but it's also true. When we engage with people around us who are going through the same thing that we are, this can help us to feel less alone. Talking about similar, shared experiences can also help to normalize a surreal situation.
You'll feel less insecure about your condition. Having a brain injury can make you feel inadequate, and insecure about the things that no longer come easy to you. By participating in a support group, you'll inevitably start to feel certain insecurities melt away when you realize that others are going through the same thing, and experiencing the same negative thoughts.
You'll relearn how to be part of the world. A brain injury can result in feelings of loneliness and isolation. Support groups can help you to remember that you are still a part of the world, just as much as you were before your injury.
Join the TryMunity Community – We're Here for You!
Do you have further questions about brain injury support groups? At TryMunity, we provide a vast web of resources and support systems for those afflicted with a traumatic brain injury, or who know of someone who is. Please feel free to contact us with any questions you may have! Join the TryMunity community today, and take advantage of all that we offer. We're always happy to speak with you and offer our assistance!