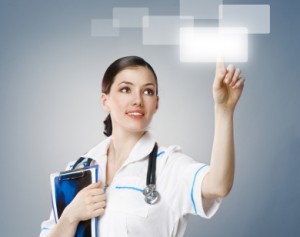 Mobile apps and games can be a great source of comfort for those recovering from a traumatic brain injury. Check out our picks for the best apps out there:
Lumosity (iPhone users only). Lumosity is a fantastic app for improving your memory and attention span, in addition to your problem-solving skills. This app was actually designed by a group of neuroscientists, and has a plethora of exercises (name-face recognition, spatial tasks, etc.) to exercise your brain. Check it out!
Audible. Audible is a great way to listen to books on your mobile device This can really help a person afflicted with a TBI with their communication and memory retention skills.
Brain Workout (Android users only). We love Brain Workout! This is an excellent app that's both easy to use and full of fun mini-games. You can even select different difficulty levels, if you want a true challenge. We'd recommend Brain Workout to just about anyone who wants to improve their memory and cognitive skills, in no time.
Awesome Memory. This app is simply one of the best memory improvement innovations on the market today!
Peak is one of the most popular brain challenge activities out there, for a reason. This Android/iPhone app has a collection of tons of effective mini-games and brain workouts.
Join the TryMunity Community – We're Here for You!
Do you have further questions about how to find the best mobile apps for those recovering from a TBI? Don't hesitate to contact TryMunity. Here at TryMunity, we provide a vast, comprehensive web of resources for just that! We also have several support systems for those afflicted with a traumatic brain injury, or who know of someone who is. Please feel free to contact us with any questions you may have! Join the TryMunity community today, and take advantage of all that we offer. We're always happy to speak with you, and offer our assistance.