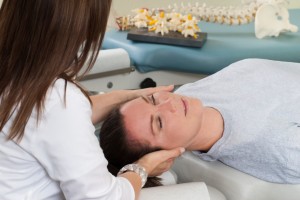 If you know someone who's been affected by a TBI, then you know that this can be a very difficult time – both for the TBI survivor, as well as his or her family members. You may be wondering how you can help (or if you can help, at all). First, the answer is YES – you can certainly do your part to help! Here are some helpful ways to support a family that has been affected by a traumatic brain injury:
Make food. Cooking and bringing food over to the family is always a great idea. There's no better way to show you care than through homecooked food!
Read up on traumatic brain injuries. Another excellent way to support the family? Read up on what they're going through!
Help them find a supportive community for TBI survivors. There are people out there experiencing the same challenges – help the family find their fellow TBI community.
Check in on them frequently. One of the best things you can do is to check in on the family from time to time, to let them know they aren't forgotten.
Just show up. Sometimes, one of the best things we can do for loved ones that have been affected by a TBI is to simply show up.
Join the TryMunity Community – We're Here for You!
Do you have further questions about how to support a family that's been affected by a TBI? Don't hesitate to contact TryMunity. Here at TryMunity, we provide a vast, comprehensive web of resources for just that! We also have several support systems for those afflicted with a traumatic brain injury, or who know of someone who is. Please feel free to contact us with any questions you may have! Join the TryMunity community today, and take advantage of all that we offer. We're always happy to speak with you, and offer our assistance.