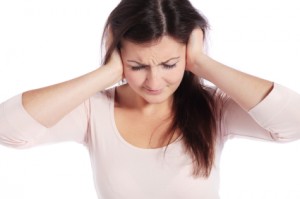 A concussion is a traumatic brain injury, caused by a strike or blow to the head that causes the brain to suffer trauma. And, though every concussion varies in its severity, these types of head injuries should be treated immediately, regardless of how "serious" the problem may seem.
Scarily enough: many people afflicted with concussions don't exhibit outward symptoms until days, or even weeks, after the traumatic event.
However, there are some concrete ways to determine if someone has a concussion. Here are the five signs of a concussion:
Blurred vision
Nausea and vomiting
Impaired speech
Dizziness
Memory loss, or difficulty concentrating
If you or someone you know is experiencing any of these symptoms after a traumatic event, it's crucial to implore them to seek immediate medical attention. If gone untreated, concussions can lead to major mental health and brain-related issues. Even if you're convinced that a concussion isn't serious, it's always a good idea to seek medical assistance, anyway. You can never be too careful when it comes to this type of traumatic brain injury.
Need assistance or support with your traumatic brain injury?
Are you or a loved one in need of support for your brain injury? Here at TryMunity, we've created a loving and knowledgeable space for people who've been afflicted by TBI's, as well as their family members and friends. Contact us today to get involved in our community – our members are ready to swap stories with you, and provide the support and comfort you deserve.
To learn more about TryMunity, to join our community, or to find out how you can help us raise awareness for traumatic brain injuries: get in touch with us via our online contact form. We're here to help answer your questions!