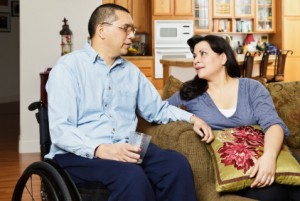 One of the most unfortunate side effects of a traumatic brain injury (or, TBI) is the subsequent memory loss and cognition failure that can occur. But, there ARE ways to combat this. When it comes to recovering memory and fine-tuning your cognitive powers, there are various mobile games and apps out there that do the trick!
For Android users, try…Memory Trainer or Brain Workout. Both Memory Trainer and Brain Workout are top-tier, effective apps designed to help train your brain. Memory Trainer incorporates lots of fun exercises and mini-games that work out your spatial memory, and general focus and concentration. Brain Workout does much the same — this app has various games that test your memory, concentration, and reaction times, all while tracking your progress.
For iPhone users, try…Portrait Health Brain Teasers, Brain Trainer, or Duolingo. Duolingo is a foreign language learning app, but it can help significantly with both your memory and cognitive abilities. Portrait Health Brain Teasers tests you in five different areas: visual perception, memory, critical thinking, word skills, and general coordination. Lastly, Brain Trainer is a popular app, for a reason — this app features several different mini-games that are guaranteed to hone your cognitive skills, enhance your memory, improve your focus and mental flexibility, and help with problem solving, as well.
Join the TryMunity Community – We're Here for You!
Do you have further questions about redeveloping critical thinking skills and memory through mobile apps? At TryMunity, we provide a vast web of resources and support systems for those afflicted with a traumatic brain injury, or who know of someone who is. Please feel free to contact us with any questions you may have! Join the TryMunity community today, and take advantage of all that we offer. We're always happy to speak with you and offer our assistance!